Go out and get it folks!
Shrill
by
Lindy West
!
I'm about half way through and it's great. It's funny and she's great, and she's able to clearly describe and explain all sorts of realities I relate to immensely (fat joke!).
Right now I just finished a chapter entitled
Why Fat Lady So Mean to Baby Men?
which is just on point. She talks about her experience with trolling and she refers to how she often re-posts their hateful tweets and comments "goo goo ga ga baby man," which is now my favourite insult when dealing with ridiculous man-whining/misogyny.
So I've got a new favourite insult, "goo goo ga ga baby man." Thank you

@thelindywest

- thank you very much.

— krimrat (@krimrat) August 16, 2016
She faved it!
Yay me! After reading her chapter on trolling and how much vitriol she puts up with, the least I could do is publicly acknowledge her work.
I'm going to write more about the book once I've read it fully.
I also don't want to just quote her incessantly, which I feel I would do, I just really recommend reading it.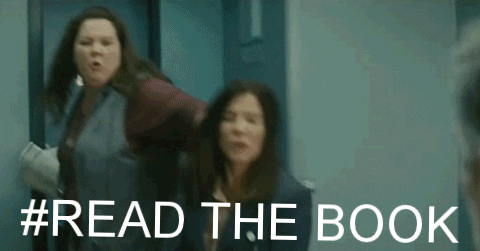 There are segments of the book that speak to pretty heavy issues, and just correlate to some of the more shitty experiences I've had, as well as to some I'd like to mirror.
I think West is more confident, and more together than I am, but it's really nice to read something so close to my own experiences when it comes to my body, fat and shame.
See Part 2, here.